By Danielle Walsh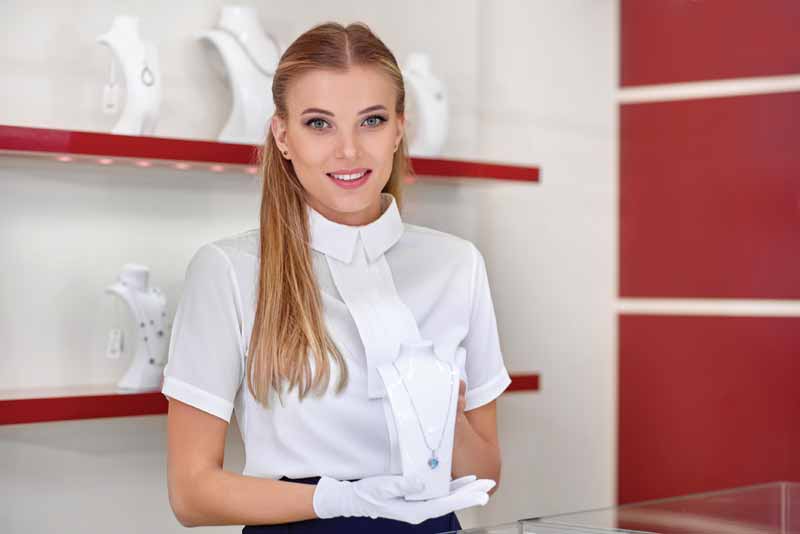 Whether you are launching a new business, five years in, or beginning to plan for the transition of ownership to the next generation, taking the time to write a proper business plan is certainly a worthwhile feat. This valuable document can help align the expectations of all owners/managers, while also serving as a blueprint for how to run the business and set the pace to achieve its goals.
Indeed, a new year is upon us—a fresh start! Why not kick things off by developing a formalized plan for you, your business partners, and the next generation can act upon together?
The process of developing a plan like this requires several considerations. What follows are the documents that should be included, as well as guidance on how to create a plan that will best set you up for success. Whether you are just starting out in the jewelery industry or are looking to grow your existing business, these tips will help you create a strong and effective business plan.
What makes your jewelery or jewelery store unique? Who is your target market? What are your short-term and long-term goals? How do you plan to achieve them?
Addressing questions like these will help you focus on your business plan and keep things on track as the operation grows. It will also work to align the interests of all owners and managers, as everyone will have an idea of ​​the agreed-upon blueprint or path forward.
This level of unified understanding is key, particularly when a business is transitioning to the next generation. In these scenarios, the incoming and outgoing generations may be at odds over certain decisions (eg investment in innovative technologies, changing the inventory, etc.). If there is a plan in place outlining where the business is headed, everyone will have a clear understanding of its overall direction, which will reduce conflict. Further, given the multitude of changes the pandemic has brought about in the retail industry, jewelers would be wise to revise their overall concept and long-term plan.
Establishing measurable targets can help you effectively evaluate the success of your business. These goals should be specific, achievable, and time-bound, and should align with the overall objectives of the business.
Some examples of benchmark goals for a jewelery business might include:
Revenue: Consider setting a goal to reach a certain level of sales or revenue within a specific timeframe. For example, aim to generate $50,000 in sales within the first six months of operation, or to increase annual sales by 20 per cent within three years.
Customer acquisition: It might be helpful to set a goal to acquire a certain number of new customers within a set period. For example, aim to acquire 100 new customers within the first year of operation, or to increase the customer base by 10 per cent annually.
Profitability: Consider setting a goal to achieve a certain level of profitability within a specific timeframe. For example, aim to achieve a profit margin of 15 per cent within the first year of operation, or to increase profit margin by five per cent annually.
Growth: Set a goal to achieve a certain level of growth within a set timeframe. For example, aim to expand your product line or open a new location within the first year of operation, or target doubling business within five years.
Establishing benchmark goals is an important part of any business plan. These targets provide a way for business owners to measure the success of their business and track progress. By setting specific, achievable, and time-bound goals, business owners can stay focused, motivated, and increase their chances of success.
Having clear and measurable goals also plays a big part in motivating the next generation and ensuring all owners/managers are making decisions to support the goals set out. Reviewing where you are landed on a regular basis is important. Too often, business owners wait until the end of the year to see if their goals have met; however, at this point, it is too late to make any changes.
When running a business, there are bound to be 100 different priorities stealing focus at any given time. If you persevere, put goals in place, and regularly check in to see where you measure up and where you don't, this will significantly increase your chance of economic success.
Research the jewelery market to understand the trends, competition and potential customers. Use this information to identify opportunities and challenges for your business. This will help in creating a realistic and effective marketing and sales strategy.
How will you promote your jewelery or jewelery store and reach your target customers? What pricing and distribution strategies will you use?
Establishing a well-defined marketing and sales strategy will help attract and retain customers, as well as generate additional revenue. For established businesses, it never hurts to revamp your marketing strategy, especially with the advent of social media and other free tools available for advertising (ie Instagram, TikTok, etc.). While these platforms might seem a bit intimidating for those who are technophobic, they can play a significant role in increasing visibility and sales.
Project expected revenues, expenses, and profits for the next three to five years. Use this information to create a budget and cash flow statement, then set benchmarks for measuring the business' success. A solid financial plan will help you manage your finances, avoid financial pitfalls, and achieve your business goals.
Like in marriage, differences in financial opinions can wreak havoc on business relationships. Having a budget and projections can help guide all owners' decisions and ensure everyone is on the same page. Any spending beyond the budget would need to be tabled and approved by all owners. That said, having a budget also promotes faster decision-making, as there are clear parameters to follow which are in line with the business strategy.
In addition to the business plan, there are several legal documents you and your business partners should have in place. For example, a shareholders' agreement—complete with pre-determined exit strategies and a clear outline of decision-making processes—can play a crucial role in maintaining long-term harmony among business owners. After all, negotiating a departure when someone is in the position to leave is much more difficult than planning exists when everyone still gets along.
Wills will also need to be updated and in line with the shareholders' agreement. Many business owners have wills stating all assets will roll over to their spouse at death, as this is a tax-free option; however, this also means your business partner could be inheriting your spouse as a decision-maker, which is not ideal. The same issue arises with incapacity, whereby the power of attorney for property suddenly has the right to make business decisions, even if they are not knowledgeable about the business or have any desire to make said decisions. Owners should ensure they have a separate power of attorney for business assets.
Overall, a well-written business plan is essential for any business owner. This will help you clarify your business concept, understand your market, and develop a blueprint for achieving your goals.
By taking the time to carefully plan your business, you can increase your chances of success and create a strong foundation for growth. When writing a business plan, be sure to define your concept and objectives, conduct a market analysis, develop a marketing and sales strategy, create a financial plan, and include supporting documents. By considering these factors and following the tips outlined above, you can create a business plan which will help you succeed in the competitive world of jewelery.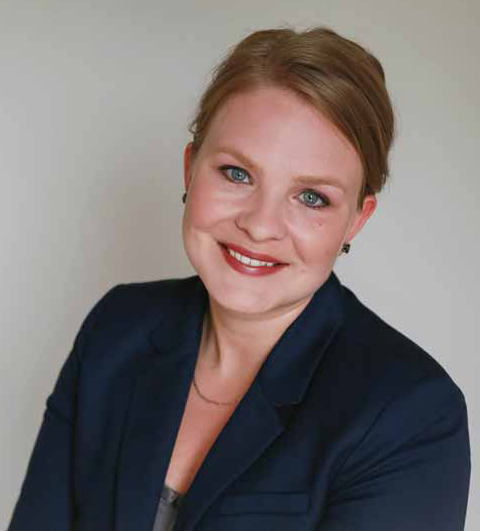 Danielle Walsh is a chartered professional accountant (CPA), chartered accountant (CA), and holds certificates in family business advising and family wealth advising from the Family Firm Institute (FFI). Walsh developed her philosophy and desire to help family businesses from her father, Grant Walsh, who has worked as a family business practitioner for more than 25 years. She and her father published a book titled, A Practical Guide to Family Business Succession Planning: The Advice You Won't Get from Accountants and Lawyers. Walsh also currently teaches the first family business course offered at the undergraduate level at Carleton University in Ottawa and recently joined MNP as a partner, focusing on succession. She can be reached at [email protected].